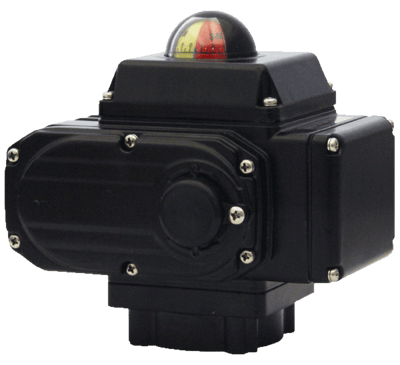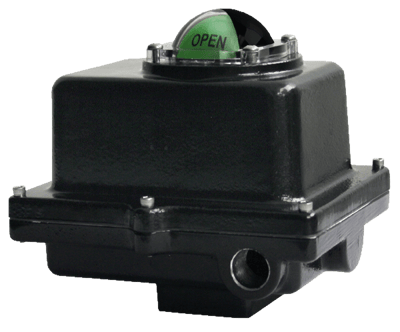 Images are representations only.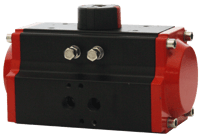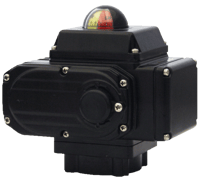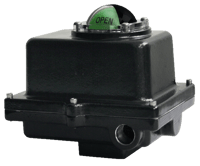 The W.E. Anderson Series ACT Actuators are available in either pneumatic or electric models.

The wide range of torques and voltages means there is an actuator for almost any application. The standard ISO 5211 mounting configuration makes installation to any valve or damper quick and simple.

W.E. Anderson pneumatic ACT models are a compact rack-and-pinion design with a symmetrical structure that ensures fast and steady action, high precision and high output power. The corrosion resistant anodized aluminum body is designed to withstand the harsh and abusive industrial environments and provide reliable service. We offer double acting and spring return models in a variety of sizes to fit any application.

W.E. Anderson electric ACT models are available in two-position or modulating configurations and NEMA 4X or NEMA 7 rated enclosures. All electric actuators utilize a high grade powder coated aluminum enclosure with visual indicators.

The two-position models come standard with two auxiliary switches, and modulating models offer an output for position monitoring. Certain models are equipped with manual overrides allowing the operator to cycle the valve manually for installation or maintenance checks.
Features
ISO 5211 Mounting configuration for easy installation
Pneumatic actuators offer corrosion resistance anodized finish
NAMUR mounting configuration on pneumatic actuators
Two-position electric actuators include auxiliary limit switches
Modulating electric actuators offer an output for position monitoring
Specifications
Actuator Type
Double-Acting
Pneumatic
Spring Return
Enclosure, Body Material
Aluminum - Anodized
Epoxy Coated Aluminum End Caps
Powder-Coated Aluminum
NPT Connection
1/2" NPT Female
1/4" NPT Female
1/8" NPT Female
O-Ring Material
Ethylene Propylene (EPR)
PTFE
Power Requirement
110 Vac
220 Vac
24 Vac
24 Vdc
Pressure Range
psi: 225 (kPa: 1,550, bar: 15.5)
Standard Features
Manual Override, Position Indicator & TD Models Come with Two Limit Switches
Supply Pressure
psi: 40 to 115 (kPa: 270 to 790, bar: 2.7 to 7.9)
Supply Pressure - Maximum
psig: 120 (kPa: 800, bar: 8)
Temperature Range
-30° to 60° C (-22° to 140° F)
-40° to 80° C (-40° to 176° F)
Designed for quarter turn valve or damper control