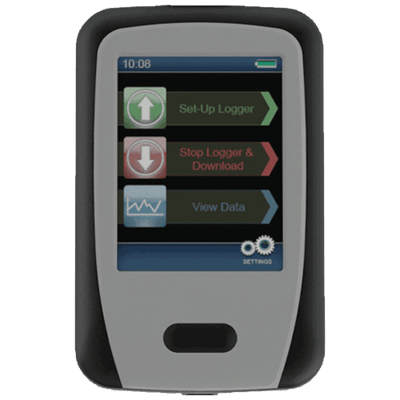 Images are representations only.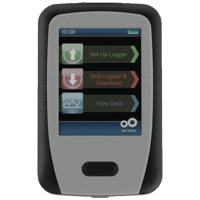 The Model DW-DATAPAD Handheld Portable Data Viewer configures and reads data from up to 500 DW-USB data loggers and utilizes a 2.8" full color TFT touch screen display.

Data can be displayed as a trend graph or a statistical summary, and can also be transferred to a computer using the provided cable and Windows® based software.

Model DW-DATAPAD features a rechargeable lithium battery and has an average life of 5 to 8 hours under constant use.

The DW-DATAPAD is compatible with the following DW-USB data loggers: DW-USB-1, DW-USB-1-HT, DW-USB-1-LCD, DW-USB-2, DW-USB-2-HA, DW-USB-2-HA-LCD, DW-USB- 2-LCD, DW-USB-6, DW-USB-6-LCD, and DW-USB-LITE.
Features
2.8" full color TFT touch screen simplifies navigation through configuration menus
Rechargeable lithium battery has a 5 to 8 hour life when constantly used
Specifications
Approvals & Certifications
Display
2.8" TFT Touch Screen
LCD Display
Operating Temperature
0° to 50° C (32° to 122° F)
Power Requirement
CA374170 Lithium Ion Battery
Calibration labs
Environmental chambers
Pharmaceutical plants
Storage warehouses