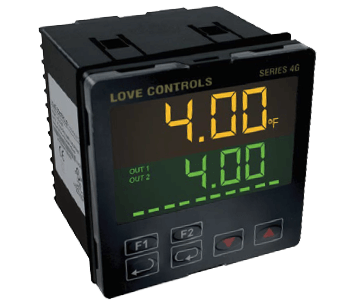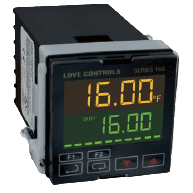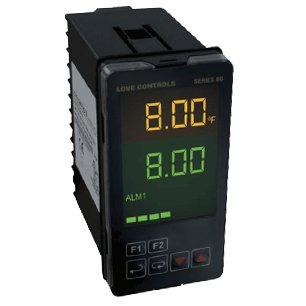 Images are representations only.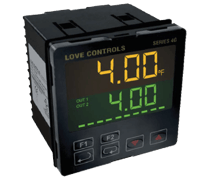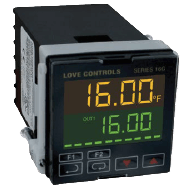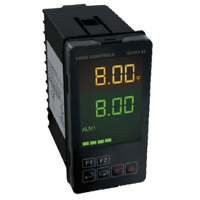 The Series 16G, 8G, and 4G Temperature/Process Loop Controllers allow for monitoring and control of temperature or process conditions.

The controller features two independent control outputs for dual loop control using on/off, auto-tune or selftune PID, fuzzy logic, or manual control methods.

RS-485 interface is included with Modbus® communication protocol, for easy bench-top configuration or integration with a PLC or data control system.
Features
On/Off, PID, Fuzzy Logic, or Manual Output Control
Constant, Sloped, Program (ramp/soak), or Remote Set-Point Control
2 Primary Control Outputs, 2 Secondary/alarm Relay Outputs, and RS-485 Standard on all Models
Options for Remote Set-Point, Input Retransmission, or Event Input Functions available with Optional Hardware
Specifications
Accuracy
± 1.8° F Plus ± 0.3 % of Span (± 1° C Plus ± 0.3 % of Span) at 25° C (77° F)
Approvals & Certifications
Communication
RS-485 Modbus ASCII/RTU Communication Protocol
Display
0.47" High (12 mm) Green LCD - Set Point Value
0.47" High (12 mm) Orange LCD - Process Value
4-Digit LCD - Process Value, Set Point Value
Input
0-10 V
0-20 mA
0-5 V
0-50 mV
4-20 mA
DC Current
DC Voltages
RTDs: K, J, T, E, N, R, S, B, L, U, TXK Typical
Thermocouples: JPt 100, Pt 100, Ni 120, Cu 50
Operating Temperature
0° to 50° C (32° to 122° F)
Output
0-10 V - Linear Voltage
12 V - Voltage Pulse
4-20 mA - Current
Output Format
Current Output
Relay Output
Voltage Output
Power Requirement
100 to 240 Vac -20 / +8 %
24 Vdc, ± 10 %
50/60 Hz
Storage Temperature
-20° to 65° C (-42° to 150° F)
Switch Type
SPST, 5 A at 250 Vac Resistive - Relay
Temperature Range
-200° to 1800° C (-328° to 3272° F)
Oven Control
Packaging Equipment
Parts Washers