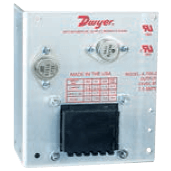 Images are representations only.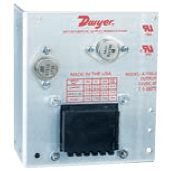 The economical and reliable Series A-700 power supply is suitable for powering all Dwyer pressure, temperature or air velocity transmitters. Inexpensive, open-frame design allows convenient access to input/output solder terminals.

Auxiliary inputs are selectable for operation from power sources found worldwide. Compact size eases enclosure installations.
Features
Universal supply voltage input
Compact size
Specifications
Operating Temperature
0° to 50° C (32° to 122° F)
Output
0.45 A at 50 Hz
0.5 A at 60 Hz
1.8 A at 50 Hz
2 A at 60 Hz
24-28 Vdc Regulated
4.5 A at 50 Hz
4.8 A at 60 Hz
Power Requirement
0.25 A for 220 to 240 Vac - External Fuse
0.5 A for 100 to 120 Vac - External Fuse