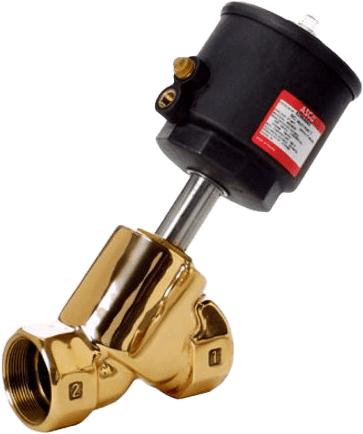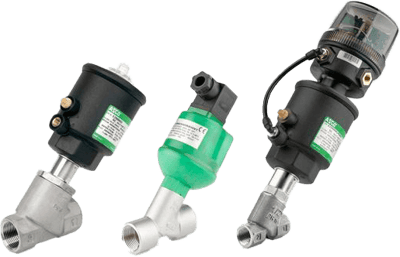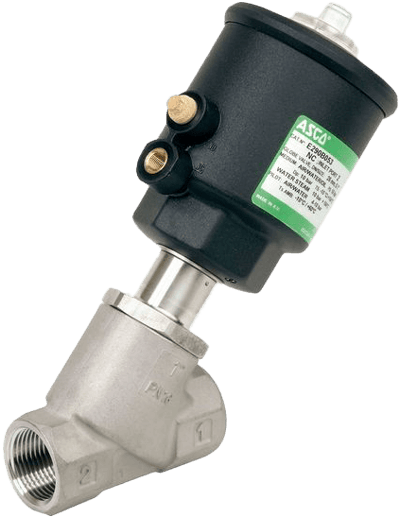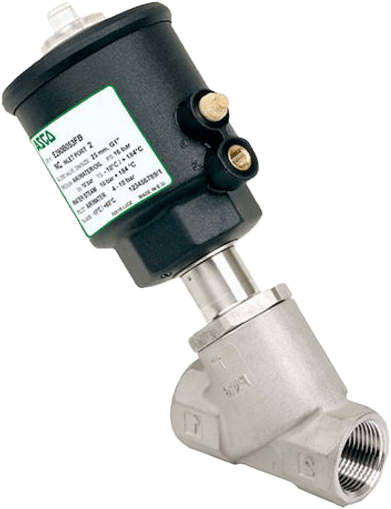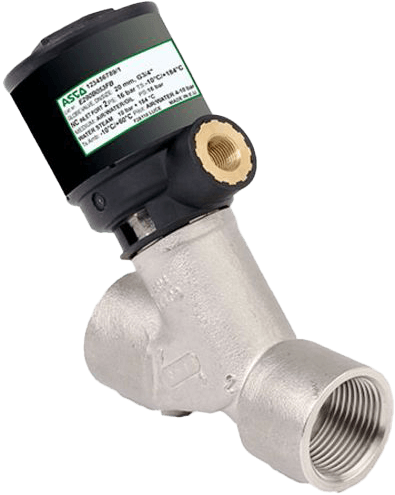 Images are representations only.
ASCO Series 290 Pressure Operated Piston Valve
Brand:
ASCO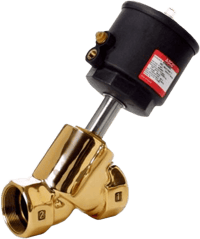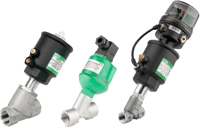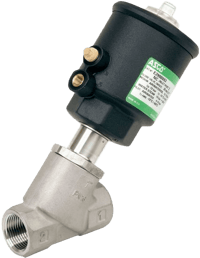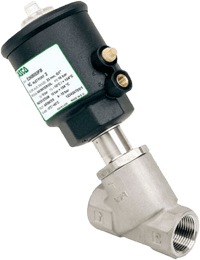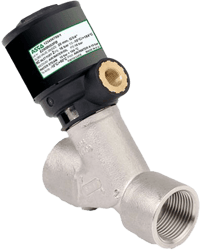 The ASCO Series 290 is a pressure-operated, direct acting angle-body piston valve built for demanding applications.

Its straight-through body design is available in bronze or stainless steel.

The valve is suitable for general service applications (air, inert gas, water, oil, and light slurries), plus steam, hot water, and auxiliary fluids within the food and beverage industry.

Many optional features available including a visual/electrical position indicator or a stroke limiter.
Features
Proven durability in handling aggressive fluids such as steam, hot water, solvents, and light slurries
Optional features include position indication and proportional control
Rugged water-tight actuator made from tough fiber composite and protected with a double O-ring seal
Spring-loaded stem seal: FKM fluoroelastomer wiper keeps harmful grit way from the stem area for exceptional durability
Smooth stem movements guided by two oversized bearings for maximum reliability
Anti-water hammer design: fluid passes under the disc resulting in slower closure
Some versions are compatible with FDA CFR21 for food and beverage applications
Specifications
Flow
From 2.0 Cv to 6.0 Cv, from 6.0 Cv to 14.0 Cv, over 14.0 Cv
Function
2-Way - 2/2 Normally Closed, 2-Way - 2/2 Normally Open
Media
Aggressive Liquids & Gases, Air, Inert Gas, Fuel Oil, Hot Water, Light Oil, Oxygen, Steam, Water
Pipe / Port Size
1/2, 3/8, 3/4, 1, 1-1/4, 1-1/2, 2, 2-1/2
Standards & Regulations
RoHS, Typical 4, Typical 4X
Valve Actuation
Motorized, Pneumatic - Air Pilot