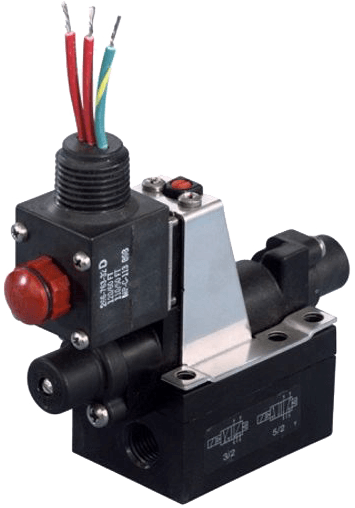 Images are representations only.
ASCO 401 Series Slide Valves
Brand:
ASCO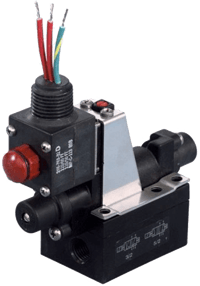 The ASCO Series 401, also known as 8401, is a line of pilot-operated air slide valves designed for air and inert gas service in heating equipment applications.

The aluminum valves incorporate a unique sliding and sealing member that provides a durable and non-stick sealing method. Optional flow control regulates cylinder speed in either direction and permits adjustable Cv from 0.2 to 0.8.
Features
Dual solenoid versions hold last position, even after loss of electric power. Solenoid may be energized momentarily (1/10 second) or continuously
Standard manual operator both momentary and maintained
Sub-base and manifold mounting for installation flexibility; direct-mount constructions are available
Watertight Types 1, 2, 3, 3S, 4, and 4X and explosion-proof and watertight Types 3, 3S, 4, 4X, 6, 6P, 7, and 9 offer reliable operation in challenging environments
Specifications
Flow
From 0.5 Cv to 1.0 Cv, from .43 to .86 Kv
Maximum Differential, Maximum Operating Pressure
Standards & Regulations
CSA, Typical 1, Typical 2, Typical 3, Typical 3S, Typical 4, Typical 4X, Typical 6, Typical 6P, Typical 7, Typical 9, UL
Voltage
24 AC, 110 AC, 6 DC, 12 DC, 24 DC, 48 DC, 120 DC, 240 AC, 120 AC / 50, 50 / 60, 60