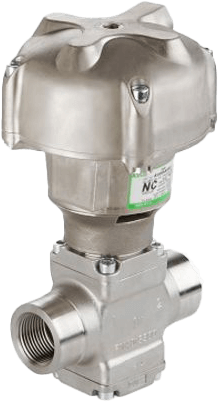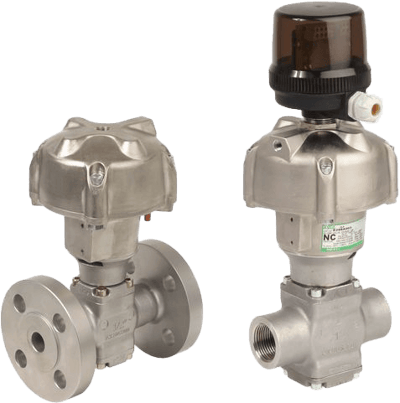 Images are representations only.
ASCO Series 298 Stainless Steel Piston Valve
Brand:
ASCO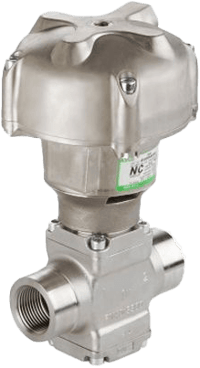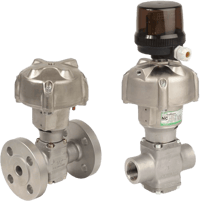 The ASCO Series 298, also known as 8298, air-operated piston valves are built to withstand the challenges of saturated steam, superheated water, and corrosive fluid applications.

The stainless steel piston valve has up to a 43% higher pressure rating than competitive products and provides superior performance in OEM equipment. The valve is well suited for indoor and outdoor applications such as rubber vulcanization, tire presses, industrial autoclaves, foundries, food and beverage equipment, and chemical processing.
Features
Constructed from temperature-resistant materials for a wide operating range of -13° F to 356° F (-25° C to 180° C)
High-performance, maintenance-free stuffing box is resistant to thermal shock
Compact and light weight design reduces installation cost
Anti-water hammer design and back pressure protection ensure reliable operation
Easy disassembly minimizes maintenance and cleaning costs
Bidirectional flow allows for process flexibility
Standard visual position indicator enables easy monitoring
Specifications
Flow
Over 14.0 Cv, from 6.0 Cv to 14.0 Cv, from 2.0 Cv to 6.0 Cv
Function
2-Way - 2/2 Normally Closed, 2-Way - 2/2 Normally Open
Maximum Differential, Maximum Operating Pressure
More Than 34.5 bar, more than 500 psig
Operating Environment
Hazardous, Indoor, Outdoor, Corrosive
Pipe / Port Size
1/2, 3/4, 1, 1-1/4, 1-1/2, 2