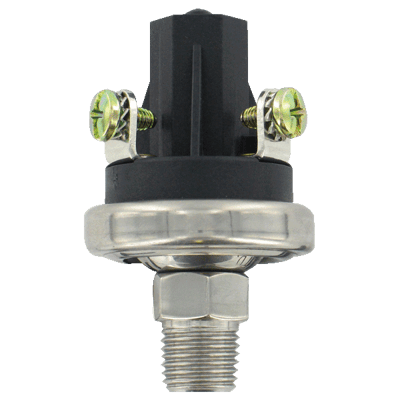 Images are representations only.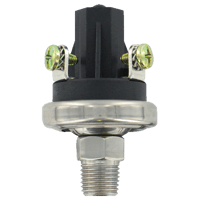 Series A6 Durable Pressure Switches have been specifically designed to stand up to extended duty applications.

These switches are constructed with a polyimide film diaphragm and are compatible with a variety of fluids.

For ease of installation, the switches come with a 1/4" male NPT process connection and can be mounted in any orientation.

The Series A6 pressure switches are compact and have great set-point integrity, and feature simple, easy set-point field adjustment.
Features
High switch cycle means long life for extended duty applications
Mounting in any position and feature simple makes a reliable switching for equipment and OEM applications
Specifications
Approvals & Certifications
Burst Pressure
psi: 750 (kPa: 5,171, bar: 51.71)
Electrical Rating
Inductive: 0.5 A at 240 Vac
Inductive: 1 A at 120 Vac
Resistive: 15 A at 6 Vdc
Resistive: 4 A at 24 Vdc
Resistive: 8 A at 12 Vdc
Mounting Position
Switch Can be Installed in Any Position
Operating Pressure
psi: 150 (kPa: 1,034, bar: 10.34)
Proof Pressure
psi: 500 (kPa: 3,447, bar: 35)
Set Point - Decreasing
bar: 0.03 to 13.67
kPa: 3.4 to 1,367
psi: 0.5 to 198.3
Set Point - Increasing
bar: 0.03 to 13.67
kPa: 3.4 to 1,367
psi: 0.5 to 198.3
System Pressure
bar: 17.2
kPa: 1,724
psi: 250 (For 25 to 150 psi Set Point Ranges. 150 psi for 0.5 to 24 psi Set Point Ranges)
Temperature Range
-40° to 120° C (-40° to 248° F)
OEM
Process Equipment
Process Applications