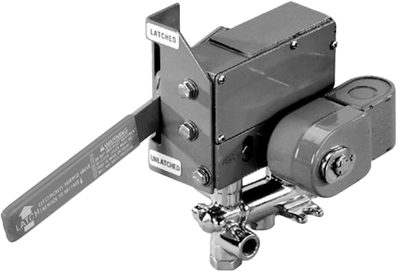 Images are representations only.
ASCO 037 Series Manual Reset Valves
Brand:
ASCO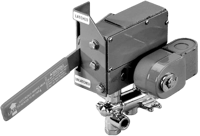 ASCO 037 Series manual reset valves have high-flow, high-pressure bodies with manual reset to prevent inadvertent valve start-ups.

Electrically tripped (trips when energized), no-voltage release (trips when de-energized), or free-handle constructions are available.

The valves are ideal for controlling critical processes in refining and chemical industry applications. Some models can control aggressive fluids, including steam.
Features
Once tripped, the valves can only be manually reset.
Available for latched-open or latched-closed operation.
Intrinsically safe constructions can be installed in challenging environments.
Brass or stainless-steel bodies are available.
Specifications
Flow
From 0.1 Cv to 0.5 Cv, from 0.5 Cv to 1.0 Cv
Maximum Differential, Maximum Operating Pressure
Media
Air, Inert Gas, Light Oil, Steam
Standards & Regulations
CSA, Typical 3, Typical 7, Typical 9
Voltage
24 AC, 120 AC, 480 AC, 6 DC, 12 DC, 24 DC, 48 DC, 120 DC, 240 DC / 60