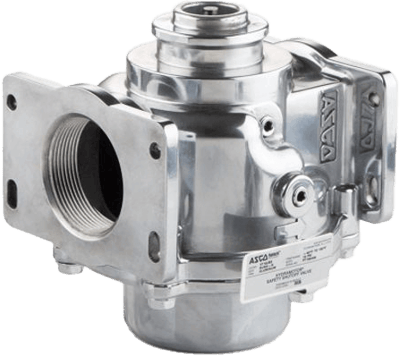 Images are representations only.
ASCO V710 Series HydraMotor Valve Body
Brand:
ASCO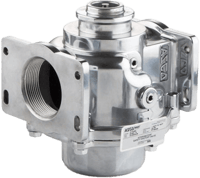 The ASCO Series V710 push-to-open body for the control of fuel gas when mounted to ASCO AH2E or AH4E Series Hydramotor actuators.

The modular valve body features optimized internal geometry to achieve extremely high flow and a compact footprint.

The V710 Series is ideal for boilers, furnaces, ovens, kilns, heating equipment, and gas generators used in commercial and industrial applications.
Features
Optimized high flow design (Cv from 14 to 180) and broad operating pressure differential (0 to 15 psi) covers a wide range of applications.
Broad ambient temperature range suitable for hot (150° F/66° C) or frigid (-40° F/-40° C) environments.
3/4-inch to 3-inch NPT aluminum body and 4-inch flange cast iron body available.
Pipe adapters are available for NPT body to simplify installation and service.
Flexible multi-poise field mounting allows installation in any orientation.
UL Listed, FM Approved, CSA Certified.
Specifications
Function
2-Way - 2/2 Normally Closed
Maximum Differential, Maximum Operating Pressure
Pipe / Port Size
3/4", 1", 1-1/4", 1-1/2", 2", 2-1/2", 3"