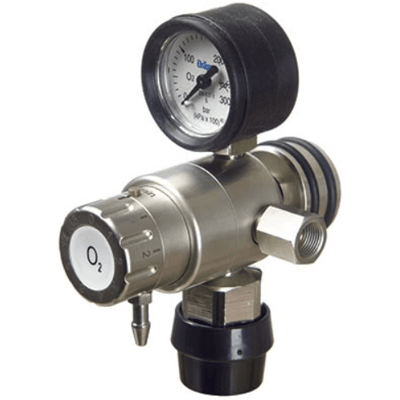 Images are representations only.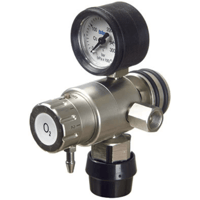 Thanks to its compact and robust design as well as its excellent performance, the Alduk IV is user-friendly in its handling for use in hospitals, rescue service deployments and also for overland and air transport.

Alduk IV was tested and approved with regard to its compatibility with all ventilators in the Dräger Oxylog series (Oxylog 1000, Oxylog 2000, Oxylog 2000 plus, Oxylog 3000 and Oxylog 3000 plus).
Features
ROBUST


Compact design with small dimensions
Hard-wearing housing through durable brass-nickel alloy
Protective cuff over the scale glass

OXYLOG COMPATIBLE


Alduk IV was tested and approved with regard to its compatibility with all ventilators in the Dräger Oxylog series (Oxylog 1000, Oxylog 2000, Oxylog 2000 plus, Oxylog 3000 and Oxylog 3000 plus)

HIGH-PERFORMANCE AND PRECISE


Three connections are available
O2 connection M 12 x 1
O2 quick-release coupling for standard hose connections
O2 connection with nozzle – easy to operate control dial
Exact metering of oxygen
Set withdrawal quantity can be read off from the front and also from the side
Hospitals
Rescue Service Deployments
Overland & Air Transport