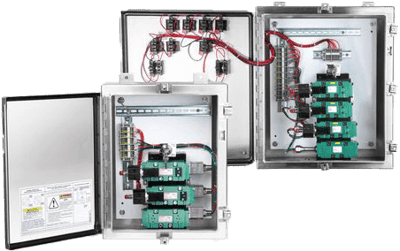 Images are representations only.
ASCO RCS Series Redundant Control System
Brand:
ASCO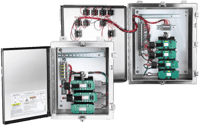 The ASCO Series RCS redundant control system is a pilot valve system with no single point of failure that can result in unwanted closure of the process valve. It is suitable for use in SIL 3 applications and greatly reduces spurious trip rates.

The ASCO Series RCS achieves a higher level of process safety and reliability by using a redundant, fault-tolerant architecture, high diagnostic coverage, and automated testing.

It is available in a variety of constructions that provide valve diagnostics through automated, partial-stroke testing. The availability and reliability of The ASCO Series RCS provides the customer´s best choice for process valve diagnostics and actuation.
Features
Keyed bypass allows on-line maintenance without process interruption
High safety availability
No nuisance trips
Optional stainless-steel construction
Specifications
Body Material
Aluminum, Engineered Plastics, Stainless Steel
Function
Dual 3-Way2 x Normally Closed, Dual 3-Way2 x Normally Open
Maximum Differential, Maximum Operating Pressure
Operating Environment
Corrosive, Hazardous, Indoor, Outdoor
Standards & Regulations
IEC 60529 (Ingress Protection), ATEX, ISO , IP65
Voltage
110 AC, 120 AC, 230 AC, 12 DC, 24 DC, 48 DC, 120 DC