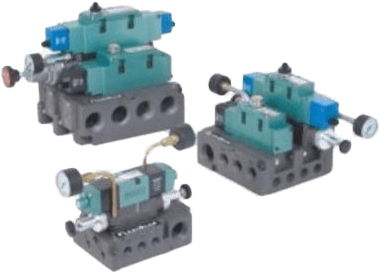 Images are representations only.
Numatics 075 Series Pneumatic Valves
Brand:
ASCO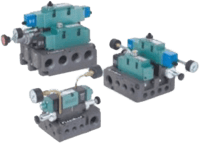 The Numatics 075 Series direct solenoid actuated valves comply with automotive interchangeable and S.A.E. industrial standards. They are high-speed, heavy-duty valves designed for general service on all types of automation. The 075 Series achieves industry-leading lifecycle performance and provides repeatable and reliable operation in harsh environments.
Features
Ideal for high cycle rate machine applications
Modular design permits easy configuration
Machine cycle rate optimized via speed controls
Plug-in solenoid with indicator light
For lubricated or unlubricated service
Valves can be manifold or base mounted
Specifications
Function
4-Way - 5/2, 4-Way - 5/3 - Closed Center, 4-Way - 5/3 - Open Center
Operating Environment
Indoor, Outdoor, Washdown