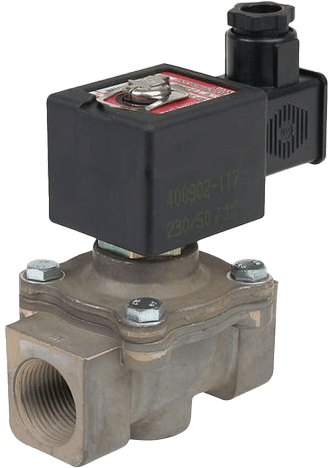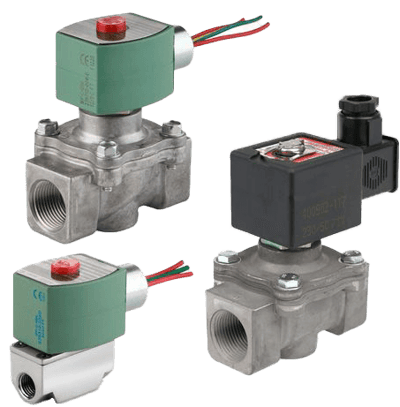 Images are representations only.
ASCO 040 Series Gas Shut-Off Valve
Brand:
ASCO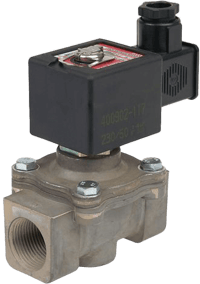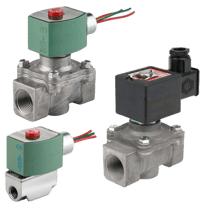 The ASCO Series 040 are highly reliable gas safety shutoff valves for pilot or main control of commercial and industrial gas burners found in generators, heating equipment, and ovens.

The valves are designed with 2-way, normally closed operation and are provided with 1/8-inch NPT upstream and downstream pipe taps with plugs for routine testing.
Features
Pilot valves for combustion systems available in 1/8-inch, 1/4-inch, 1/2-inch, and 1-inch sizes
Up to 1.25-inch sizes for shutoff of main gas lines
Mountable in any position
Specifications
Flow
From 2.0 Cv to 6.0 Cv, from 6.0 Cv to 14.0 Cv, over 14.0 Cv
Function
2-Way - 2/2 Normally Closed
Maximum Differential, Maximum Operating Pressure
Media
Air, Inert Gas, Natural Gas
Pipe / Port Size
1/8, 1/4, 1/2, 3/8, 3/4, 1, 1-1/4
Standards & Regulations
Class I, Div. 1, Class I, Div. 2, Class II, Div. 1, Class II, Div. 2, CSA, Type 1, Type 2, Type 3, Type 3R, Type 3S, Type 4, Type 4X, Type 6, Type 6P, Type 7, Type 9, UL
Voltage
110 AC, 115 AC, 12 DC, 120 AC, 120 DC, 208 AC, 220 AC, 230 AC, 24 AC, 24 DC, 240 AC, 240 DC, 440 AC, 48 DC, 480 AC, 6 DC - 50, 60