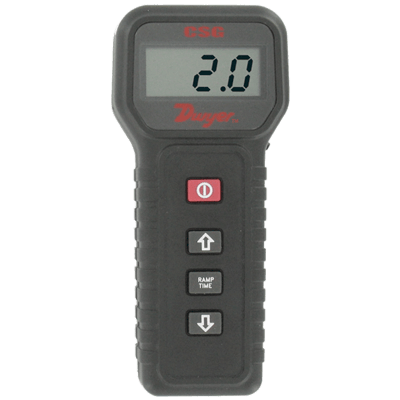 Images are representations only.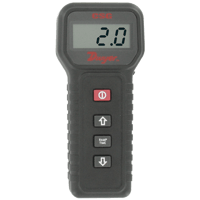 The pocket size CSG Current and Voltage Signal Generator is an ideal tool for troubleshooting transmitters, transducers, motors, and actuators.

The unit generates a 0 to 10 VDC signal in increments of 1 volt or a 0 to 20 mA signal in increments of 1 mA.

The Model CSG features a large LCD display with a blue backlight for use in dimly lit areas.

The Model CSG continuously ramps the output using user selected minimum, maximum, and ramp interval timing parameters.

Units are furnished with a battery, 120 VAC plug-in power supply, test leads with alligator clips, carrying case, and instruction manual.
Features
Large Backlit LCD for Visibility in Dark Areas
Timed Ramp Function
Auto Shut-Off to Conserve Battery Life
Specifications
Applications
Configuring Panel meters
Transmitters & Transducers - Troubleshooting
Electrical Connectors
6" (1.8 m) with Alligator Clips
Function
1 to 20 seconds (1 seconds Increments) - Ramping Time Intervals
Input Impedance
1,000 ohms Min. - Voltage
300 ohms, Max.
Operating Temperature
0° to 50° C (32° to 122° F)
Output
0-10 Vdc - (1 Vdc Increments)
0 to 20 mA - (1 mA Increments)
Response Time
1 to 20 minutes - Auto Power Off
Configuring Panel meters
Transmitters & Transducers - Troubleshooting