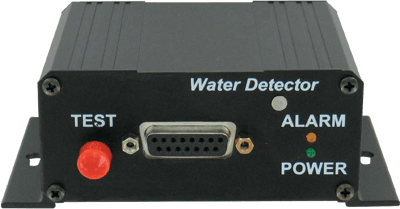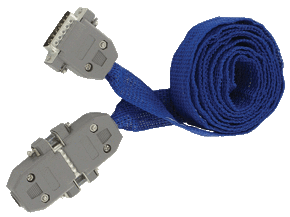 Images are representations only.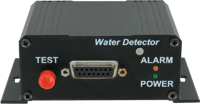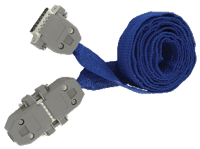 The Series WD Water Detectors and Sensor Tapes is designed for dependable detection of water presence even of low conductive liquids.

The water sensing tape attaches to module and if any liquid comes in contact with the tape the resistance is changed and the alarm will be triggered.

The sensing tape is 1˝ wide and can be bought in lengths of 5, 10, 15 and 25´ and is powered by 24 Vac or 24 to 30 Vdc.
Features
Sturdy and Reliable Aluminum Enclosure
Hydrophobic tape does not absorb any liquid allowing for faster drying time and faster return to service after water leak
Multiple tapes can be connected together to extend the coverage area
Specifications
Conduit Connection
1/2" Hole for Conduit Hub
Sensor Assembly Body Lengths
1" (25.4 mm)
10"
15"
25"
5"
Water Detection in Drip Pans Under HVAC Equipment
Leak Detection Around Pumps
Computer Rooms
Telecommunication Facilities