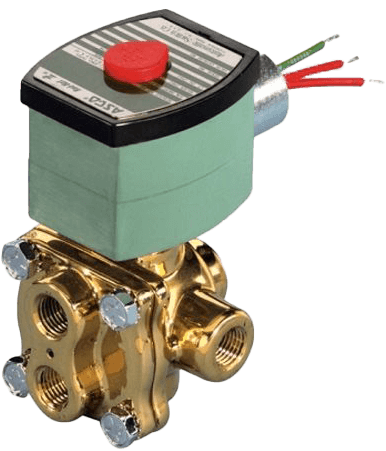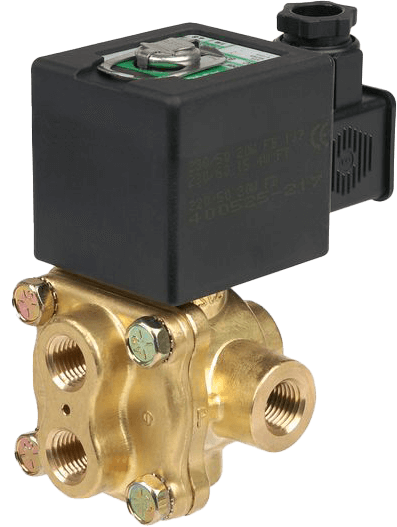 Images are representations only.
ASCO 342-S Series General Service Solenoid Valves
Brand:
ASCO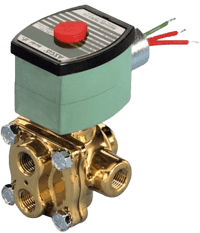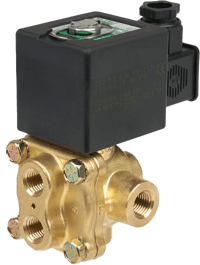 The ASCO Series 342-S, also known as 8342, is a line of high-flow, slide-style 4-way valves available with single or dual solenoids.

Its direct-acting operation and high-flow construction make it ideal for analytic and diagnostic equipment, biofuels, dust collector systems, heating equipment, and refining applications.
Features
Dual-solenoid operation: solenoid may be energized momentarily (1/10 second) or continuously
Mechanical detent on dual solenoids holds last position, even after loss of electric power, pneumatics, or pressure
No minimum operating pressure differential required to shift valve
Optional flow control regulates cylinder speed independently in either direction
Mountable in any position
Available in direct mount constructions
Specifications
Flow
From .05-.1 Cv, from .43 to .86 Kv
Media
Air, Inert Gas, Light Oil, Water
Standards & Regulations
CSA, Typical 1, Typical 2, Typical 3, Typical 3S, Typical 4, Typical 4X, Typical 6, Typical 6P, Typical 7, Typical 9, UL
Voltage
125 DC Battery Charging, 110 AC, 12 DC, 120 AC, 250 DC Battery Charging, 480 AC/50, 50/60, 60